The Aztech company, responding to the expectations of its clients, extends its offer by CNC services.
The services are rendered on the basis of client's or own technical documentation. The wide range of services offered by Aztech includes:
CNC services (cutting, milling, bending and turning)
We provide CNC services based on our own machinery and qualified staff. Within the production process, we use modern CNC machinery, which are distinguished by their high working efficiency. As part of these services, we offer machining, milling, bending and turning. The materials such as steel, aluminium, brass, copper, bronze and plastics can be subject to machining. The CNC services are implemented by the Aztech company taking into account modern technological solutions that are able to minimise the cost of obtaining a product.
Design of complete production lines
We are involved in the comprehensive design and implementation of complete production lines. The qualified staff of the Aztech company, unique operating methods and excellent knowledge of the industry mean that working with us will guarantee your company high productivity and production reliability.
Design and production of spare parts for all types of industrial machinery
As part of its economic activity, Aztech specialises in the design and production of spare parts for industrial machinery. We propose an alternative to the insufficient availability of machinery components on the market, which are essential for the activities of various industries.
Road transport
Aztech also offers its clients road transport services using national and international tarpaulin-covered and damper trucks. We operate on the basis of a well-worked out logistics system.
Crushing and screening services for all types of materials into specific fractions of the finished product
As part of its economic activity, Aztech offers crushing of a wide variety of raw materials. We use state-of-the-art crushers that enable us to achieve any composition of the mixture optimally suited to your needs. Our services offer considerable savings and are environmentally friendly.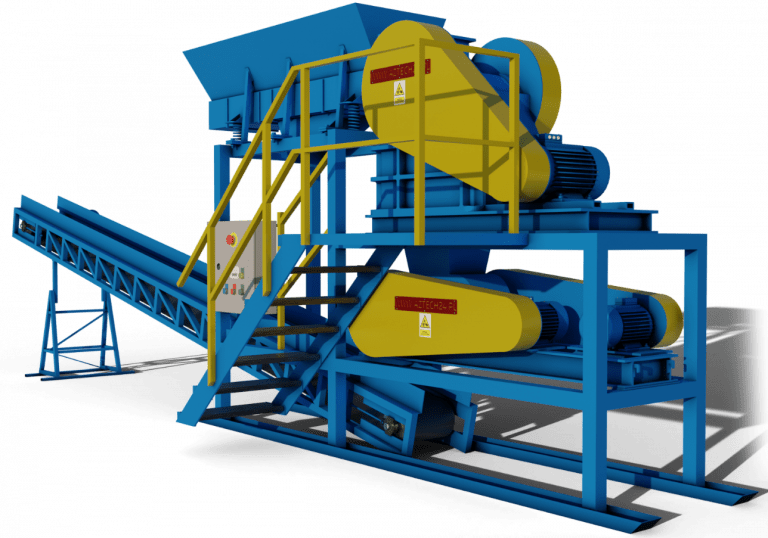 Breaking bulk of products in paper or film packaging
The breaking bulk service implemented by the Aztech company consists of packaging any items according to customer's requirements. We use robust and durable packaging for this purpose, which guarantees safety during their transport.
Briquetting of loose materials
Briquetting is a practical technology that creates compact briquettes in a variety of shapes and with a wide range of applications depending on the specific raw material – for heating as an alternative heat source or for storage as a space-optimising solution We offer our clients briquetting of coal dust, flotation, lime, aluminium dust, zinc, iron, charcoal dust. The qualified staff of Aztech develop the appropriate briquetting and granulating technology to suit the specific material.