How does a hammer crusher operate?
In the operating principle of a hammer crusher, the impact plays the most important role. There is a rotor inside the crushing chamber, to which the hammers are assembled. The falling scrap fragments are struck by them, which causes them to change the direction of their fall. This aims to maximise the force with which the material collides with the plates on the transverse beams. It then moves away to further mutual collisions, resulting in even greater fragmentation.
Intended use of machinery
Due to its features, the hammer crusher is readily used by the mining industry and aggregate mines, especially as a stone crushing machine. It is just as often used where recycling counts for entrepreneurs – in the demolition work or in the scrapyards.
Hammer crusher - operating principle
The horizontal hammer crushers have the ability to adjust the fraction of material obtained by using a transverse grate at the outlet of the material. As a result, you have full control over the received fraction of the finished material. The machines are intended for crushing materials with a moisture content of up to 30%!
The vertical hammer crushers are characterised by the crushing of material to a fraction below 5 mm. The characteristics of the machine and the absence of a grate/screening unit allow materials with a higher moisture content to be crushed, with the possibility of wet crushing (feeding the water jet together with the material to be crushed).
Horizontal and vertical models of hammer crushers
In all of our hammer crusher models, the inner walls and hammers are made of high-grade and wear-resistant manganese steel, making the use of the machinery effective, long-lasting and economical.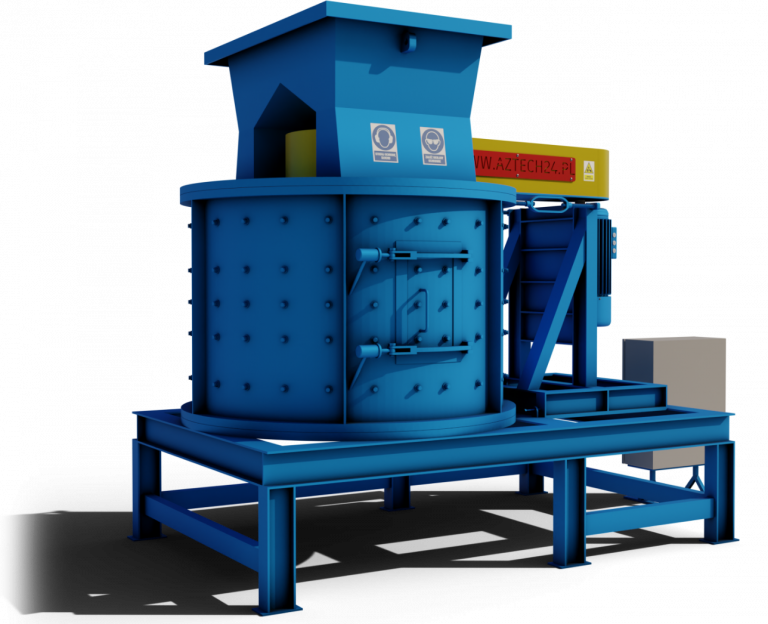 Photo gallery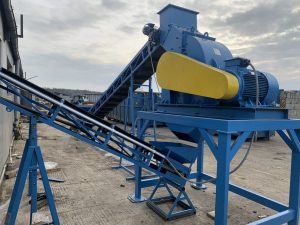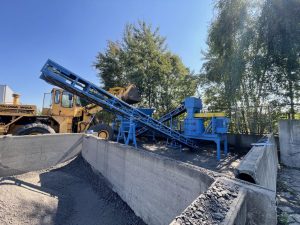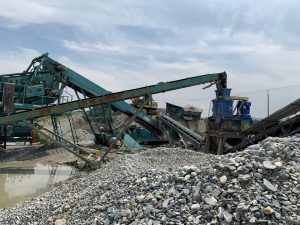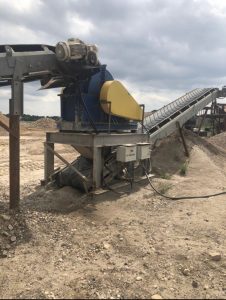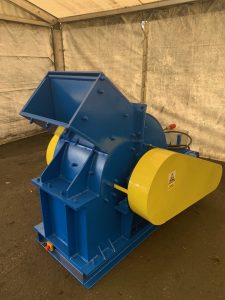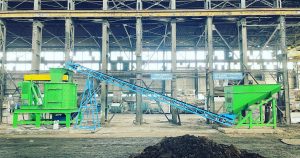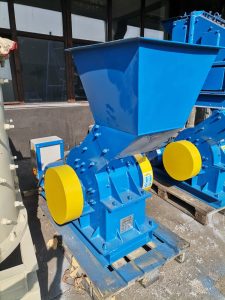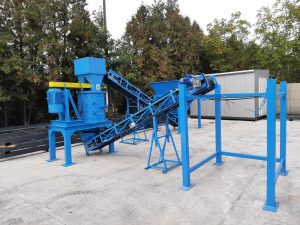 Available models of horizontal hammer crushers
Model
Infeed opening
Finished product
Capacity
Power
Hammer weight / quantity
0–100 mm(regulacja sitem)

0–100 mm(regulacja sitem)

0–100 mm(regulacja sitem)

0–100 mm(regulacja sitem)

0–100 mm(regulacja sitem)
Available models of vertical hammer crushers
Model
Infeed opening
Finished product
Capacity
Power