Industrial machinery for processing secondary raw materials
The scrap mills, based on the type of material to be shredded, can be divided into two basic types – two-shaft and four-shaft ones. The scrap mills are designed to minimise production downtime and optimise operation as much as possible. By using them, it is possible to mill scrap at the highest shredding capacity with minimal risk of damage. The scrap mills for machinery that are easy to provide preventive maintenance and intuitive to operate.
During the operation of scrap mills, the speed of the main rotor and the weight of the hammers responsible for crushing and milling the material fulfil the most important role. There is a rotor inside the crushing chamber, to which the hammers are assembled. The scrap fragments are struck by them, which causes them to change the direction of their fall. As a result, the force with which the material collides with the plates located on the transverse beams increases.
The mills are dedicated to shredding:
stators, 

rotors, 

alternators, 

electric motors, 

aluminium motor casings, 

municipal cans, 

steel materials from incineration plants, 

steel smelting waste, 

aluminium caps, 

steel wires, 

window profiles, 

aluminium profiles, 

aluminium. 
Aztech industrial and municipal scrap mills
In the offer of the Aztech company you will find top-quality scrap hammers with horizontal or vertical operation, in a variety of sizes, varying in power, feed size, production capacity and finished product fraction. The machinery offered by our company has the possibility to regulate the received fraction of the product by using a transverse grate or sieve at the outlet of the material. Thanks to this option, you have a full control over the received fraction of the finished material. In the scrap mills supplied by Aztech, the inner walls of the machine and the hammers are made of high-quality and wear-resistant manganese steel, which makes the use of the machinery effective, long-lasting and economical. The design of our scrap mills guarantees high wear resistance and failure-free operation. The state-of-the-art solutions used in this equipment and the correct positioning of the blades translate into precise and efficient operation.
Photo gallery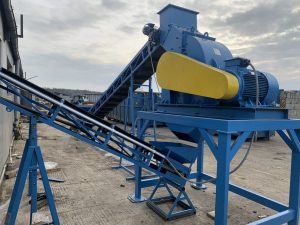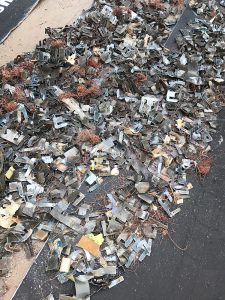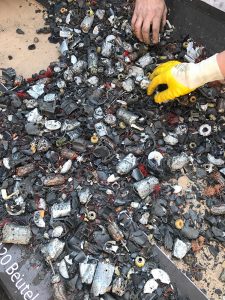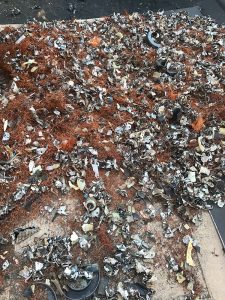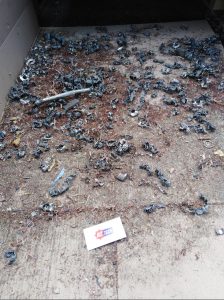 MODELS AVAILABLE
Model
Infeed opening
Capacity
Power
Hammer weight / quantity