Aztech is a fast-growing company with many years of experience, which registered office is located in Kędzierzyn-Koźle. The company specialises in the production and sale of machinery dedicated to various industries. For the purpose of meeting the expectations of our customers and business partners, we have focused primarily on the production of industrial machinery, such as:
jaw crushers,
hammer crushers,
cone crushers,
roller crushers,
ring crushers,
impact crushers,
roller briquetting presses,
one-shaft and two-shaft mixers,
ball mills,
magnetic separators,
comprehensive production lines,
two-shaft mills,
scrap mills,
mobile crushers,
screening machines,
belt conveyors.
Design and production of dedicated industrial machinery
The theoretical knowledge acquired over the years and an extensive machinery park guarantee that the industrial machinery we produce are robustly built, increase the precision of operation and ergonomics. Our designs have been appreciated by customers all over the world. Thanks to our many years of experience and our specialised personnel, we are able to offer you machinery of the highest quality, customised to your individual needs, which are perfect for your company. All machinery is made to the highest quality standards and safety principles.
Aztech – proven producer of industrial machinery
The basis of our operations is the reliability and safety of our projects. This is confirmed by numerous references, as well as the growing trust of our customers. We provide our contractors with support and technical advice on a continuous basis. We endeavour to take on challenges together with our partners, resulting in the delivery of technologically advanced industrial machinery. All machinery produced with our participation are extremely robust and solid structures. We continuously monitor their quality, so our customers can be sure that the machinery operates failure-free, even during long and demanding operation. Cooperating with us ensures that the machinery is more efficient, guarantees reliability and reduces operating costs.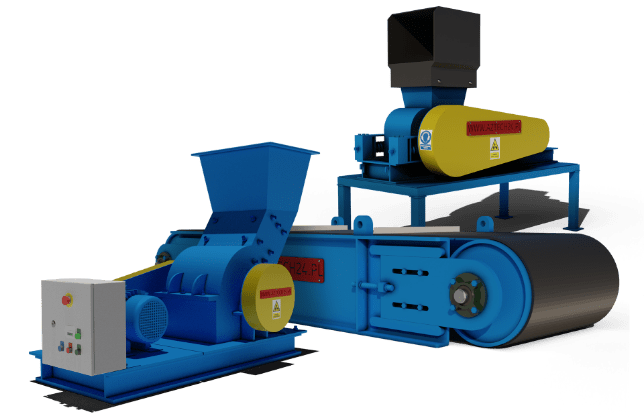 AZTECH is not only machines for industry!
We invite you to familiarise yourself with our other products.